Central Library
A source of unlimited knowledge and information for students ever enthusiastic about learning,that's the library of NIST polytechnic, with much more space for study room to accommodate many students at the same time.
The Library has been built to maintain unique standards.Ut has vast and specialized collection of Books, Journals and Non-book materials are available in science and Humanities & Engineering and Technology. The Library provides computerized information services.
Hostel
Hostel facilities are available for both boys and girls inside the college campus. For outside the campus college bus is available Apart from all well furnished rooms with attached toilet and other aminities,colour Tv, wi-fi internet facility, newspaper and magazines.Both non-vegeterian and vegeterian food is available on the basis of requirement of students. Good hygienic condition is strictly maintained both in the food and living conditions. Hostel superitendents supervise the functioning of the Hostels regularly.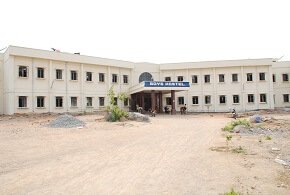 Transportation
The Institute provides the bus facility for all the students and staffs of the college. For the hostelites, they have the provision to go out to the market or other hangouts in the city. This bus operates all the seven days of the week as per the schedule notified from time to time. Transportation facility is also available every time for any kind of emergency

Canteen & Cafeteria
The Institute has a well maintained canteen which is the refreshment center for the students, faculty, staff and the visitors. The canteen serves delicious vegeterian and non-vegeterian food at resonable price.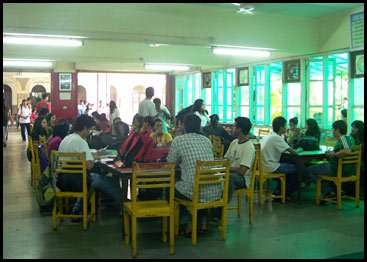 Computer & Internet (wi-fi)
To keep the students updated on technology, computer has the vital role in the field of Engineering. The computer lab provides support to students, faculty and staffs in the use of computers and software applications. our lab provides computers with 24 hours leased line internet connectivity.
Training and Placement
The T & P cell looks after all arrangements to be made for the purpose of conducting campus interviews including everything from the pre-placement Talk,to the written tests, to the final interviews. The training and placement cell firmly believes in taking feedback from the companies that have visited since the feedback from the company serves as a yardstick regarding the performance of the students. This helps the T & P cell in concentrating on various areas for improvement in the students.We believe that our students are like 'Uncut Diamonds' that need to be guided in the right direction to acquire their luster. Besides, the cell maintains a branch-wise record of all students that includes indivisual career growth including both weakness and strength collected from past and current performance.
The T & P cell also gives more important about the study tour /Industrial visit to the different Industries to improvise the practical knowledge of the students.
---